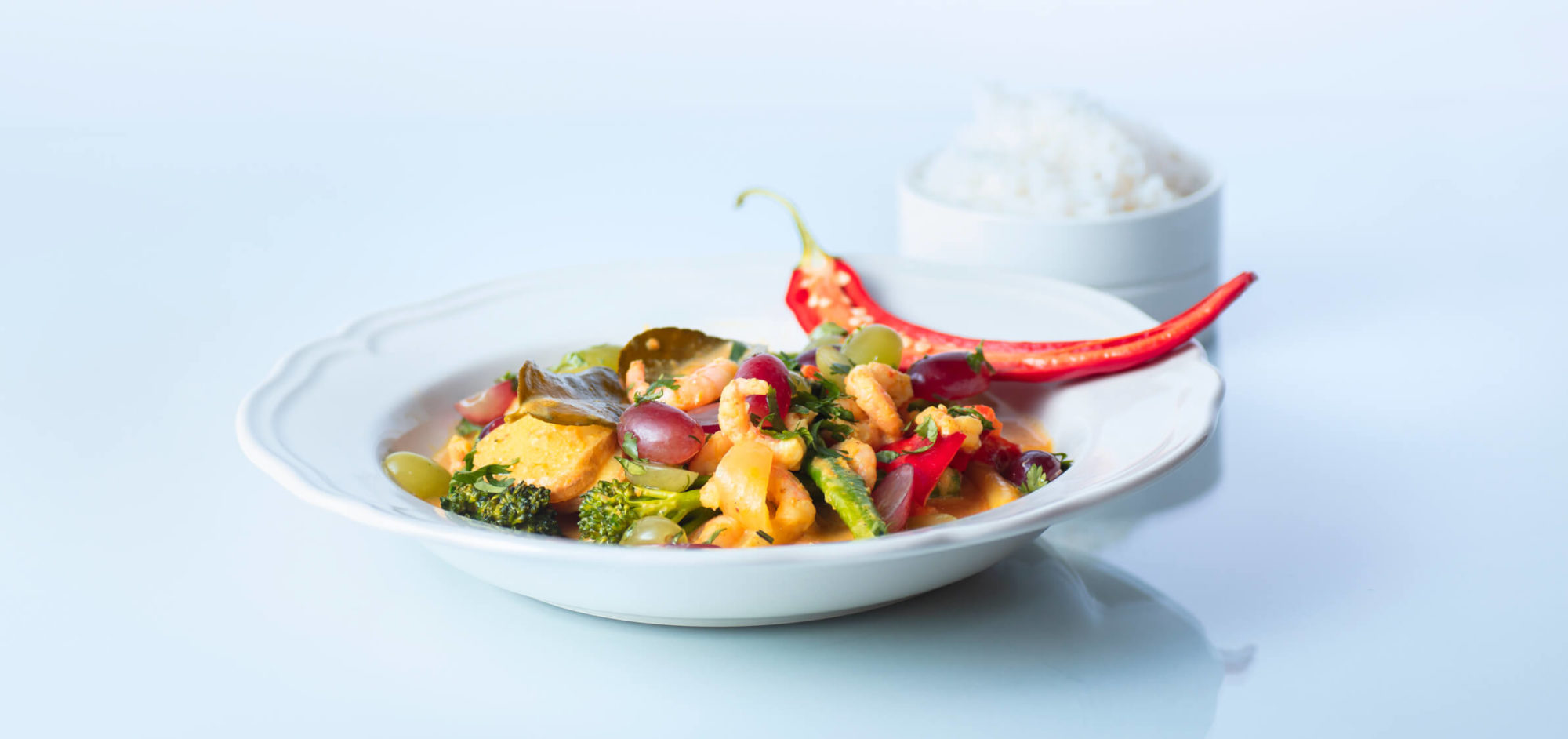 Thai curry with Norwegian Coldwater prawns, grapes and basmati rice
Ingredients
1 red onion
1 red pepper
10 grapes
1 broccoli
1 tbsp grated ginger
1 tbsp finely chopped garlic
6 kaffir lime leaves
1/2 finely chopped red chilli
3 whole star anise
1 piece cinnamon stick
1 tbsp red curry paste
1 tin coconut milk
2 dl milk
200 gr Norwegian coldwater prawns
1 lime
Method
Boil the basmati rice as described in the instructions on the packet.
I'm done with this step
Peel and chop the red onion into wedges, slice the red pepper, halve the grapes and divide the broccoli into small florets.
I'm done with this step
Heat a little oil in a pan, add the ginger, garlic, kaffir lime leaves, chilli, star anise and cinnamon stick. Allow to fry for just under a minute. Add the onion, pepper, red curry paste, coconut milk and milk, and simmer for 10–15 minutes.
I'm done with this step
Five minutes before serving, add the broccoli, grapes and coldwater prawns. Serve with lime wedges and fresh coriander.
I'm done with this step