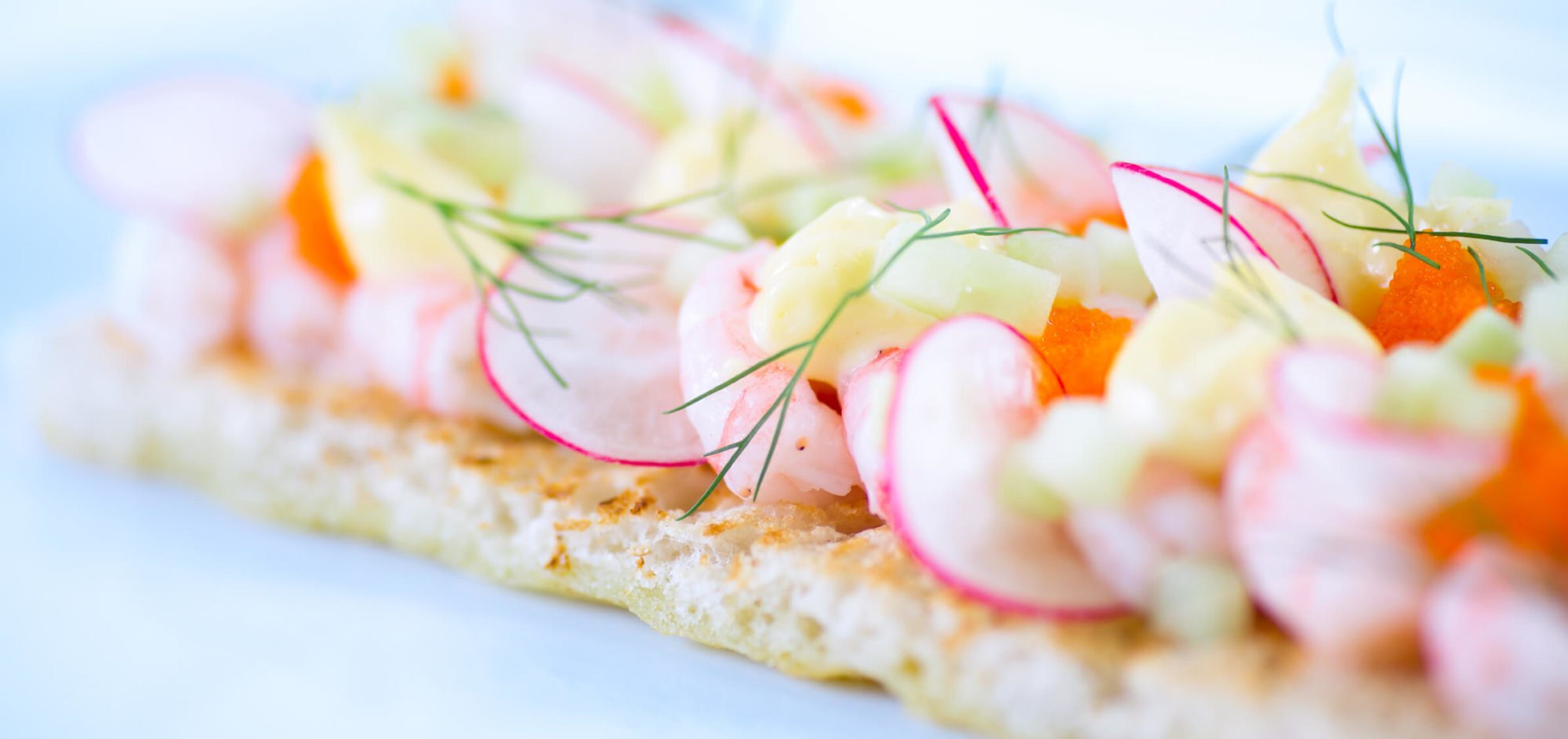 Prawn toast with capelin roe
Prawn toast with capelin roe, mayonnaise, cucumber, radish and dill
Ingredients
1 egg
3 dl sunflower oil
1 tbsp Dijon mustard
1/2 tsp salt
1 tsp lemon juice
4 slices white bread (or other bread if you prefer)
1/2 cucumber
4 radishes
2 sprigs dill
400 gr Norwegian premium peeled prawns
4 tbsp capelin roe
Method
Place the egg in a measuring jug together with 3 dl of sunflower oil, 1 tbsp mustard, 1/2 tsp salt and 1 tsp of lemon juice, and blitz with a hand blender (blitz from the bottom up).
I'm done with this step
Put a grill pan (or frying pan) on at a high heat and grill the bread slices for a few seconds until they are golden brown and crisp.
I'm done with this step
Dice the cucumber finely, slice the radish thinly and remove the dill from the stalk.
I'm done with this step
Divide the prawns between the grilled slices of bread, and add 1 tbsp of the roe and 1 tbsp of mayonnaise to each slice, then sprinkle the diced cucumber and sliced radish on top with a little dill.
I'm done with this step